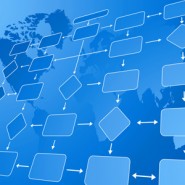 H4M Lean Value Stream Mapping
- Increase Efficiency on Factory Floors and in Front Offices -
This hands-on workshop is designed to develop the basic skills of Value Stream Mapping that can be applied in both plant and administrative/front office settings.
Learn to Identify Waste & Improve Service
Participants develop and utilize value stream maps as a method to identify waste and plan for process improvements. When applied to front office processes, attendees learn how to identify areas for process improvement that will reduce lead times, improve first time quality of information and improve service. Examples of front office process realizing significant customer impact include order entry, quotes, new product definition, engineering order changes and shipping.
The value stream mapping process is for any organization with significant administrative processes such as the manufacturing, government, health care, higher education, banking and insurance sectors.
INQUIRE ABOUT VALUE STREAM MAPPING WORKSHOPS