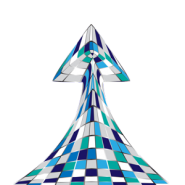 Improved Processes = Less time, Lower Cost & Greater Quality
H4M Lean leverages Lean process improvement and project management tools to drive flexibility, control, productivity and responsiveness. We guide our clients from traditional project delivery approaches to current best practices based on Lean principles for coordinating actions and increase revenue and shareholder value.
H4M Lean clients come to us with a variety of issues:
They want to increase their production rate, but cannot seem to do so.
They want to outsource process materials, but do not know which ones.
They want add new products or product lines, but cannot seem to do so.
They have a break in their production process and don't have the resources or expertise to fix it.
There is a lack of teamwork throughout the process, and they don't know how to generate it.
They know there is something wrong in their operation, but can't determine the root cause.
They need to "trim the fat" in local government, increase efficiency  in time and revenue scarcity but do not know where to look .
To all these issues and more, the answer is simple: Get Lean!
What can Lean thinking and process improvement do for your business?
Improve quality and safety
Improve product and service delivery
Improve 'through-put' – the same people using the same equipment and processes, achieving much more
Accelerate momentum – a stable working environment and clear, standardized procedures are the foundation for constant improvement
Encourage teamwork and communication
Offer respect to individuals - allow them take ownership and pride in the outcome
Be the VOC (voice of customer)
CONTACT US TO FIND OUT WHAT LEAN CAN DO FOR YOU