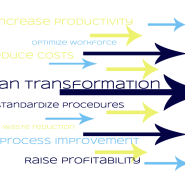 H4M Lean Inc. Services
H4M Lean Consulting Group provides professional Lean consulting and training services to companies in the manufacturing, service and public sector.
We work in a client-based customer model (CBCM) to plan, implement and maintain Lean techniques designed specifically for your business.
Consulting issues are addressed directly, or after a feasibility study and assessment of opportunities and evaluation of priorities. H4M Lean services include:
Organizational Lean Transformation through consulting and training
Just-In-Time (JIT), 5S, Kanban and Kaizen
Productivity Improvement (PI)
Enterprise Resource Planning (ERP)
Supply Chain Management (SCM)
Lean Project Management
Strategic Planning
Industrial Engineering core functions
Inventory and Warehouse Management (WMS)
Time and Motion study with line balancing
Organizational Design
Contact us today for quotes, inquiries, or to find out more information on Lean and what it can do for your business!