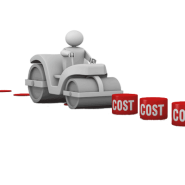 Cut Costs - See Superior ROI
Eliminate Waste and Free Resources with H4M Lean
Lean is all about waste reduction: in systems operations, accounting, administrative,  resources, product development and all other workplace processes. Through the application of Lean principles and methodologies, businesses and organizations of all sizes and in any industry sector can - and have! - seen substantial, tangible results within short periods of time.
FIND OUT HOW H4M LEAN CAN BENEFIT YOU
A Guided Tour to Continuous Growth
H4M Lean's experienced professional associates have the knowledge, skills and background to guide your business or organization into the realm of Lean - and teach your team how to stay there.
Our clients get rapid results with a minimum 2x - 4x annual return on consulting investments and frequently see cost savings and revenue opportunities in excess of 10x or more.
Permanently Capture Your Gains
The H4M Lean associates and technical consultants have been guiding companies to above-average sales growth, higher margins and superior returns for over 35 years; with extensive professional backgrounds in discrete manufacturers (e.g. auto manufacturers), continuous process companies (e.g. chemical plants), service firms, health care facilities, and more.
We'll help you balance the need for restructuring with cost cutting measures, permanently capturing efficiency gains and capitalize on new opportunities as they arise. Best of all, H4M's training programs will help transform your business or organization into a Lean enterprise and maintain a continuous improvement environment during both periods of high growth and bleak economic times.