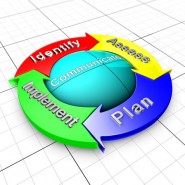 H4M Lean Project Management
Deliver More Value with Less Waste
Lean Project Management is the comprehensive adaptation of Lean concepts like Lean construction, Lean manufacturing and Lean thinking into the project management context.
Our experienced H4M Lean associates will help you plan, manage, and maintain your productivity target through standardization and other Lean product management techniques, delivering more value with less waste.
Time is potentially wasted at three discrete points, or 'levels' within project management:
Within projects insofar as specific tasks are concerned;  but especially at integration points where multiple completed tasks must be coordinated.
Between projects as project managers compete for shared resources. Intuitively, managers know that projects compete with one another for resources. Despite this, quite often little is done to understand and control how the execution of one project negatively impacts other projects.
Business management processes; specifically, the overall coordination of strategic objectives – marketing and product planning, capital allocation and organizational goals – with the life cycle and planning for all projects. Management practices used for the initiation, planning, and funding of projects can cause unpredictable delays at literally any point during the life cycle of projects. For example, up-front delays on any number of key project criteria can subsequently cause re-planning and re-work well after project launch.
Discover Extraordinary Results
Organizations implementing the Lean approach in the project management context have found the results to be extraordinary:  Proper project management tooling with the combination of Lean principles has shown to improve productivity by 20-30% with an equal reduction in cycle time. H4M Lean Consulting Group professionals are highly experienced in applying Lean to project management in a wide range of industry sectors and workplace environments.
CONTACT US FOR MORE INFORMATION