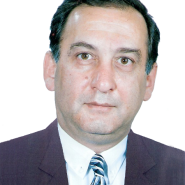 Dear Lean champions and Lean believers,
Thank you for your interest in H4M Lean Consulting Group Inc. services and training programs. As Lean practitioners to numerous companies, we take pride of the fact that our Lean experience backed by years of actual Lean strategy and implementation. Our approach is simple and effective, and our clients come to us through direct referrals and word of mouth. We do business with the highest ethical standards in respect to the environment, embrace our social responsibilities and work to build economic prosperity today and for the future generations.
We hope that you will find ways to reduce waste, improve strategy, and grow to become a world-class company.
Our slogan, "Never put off tomorrow what you do today", represents our vision of guiding companies toward a new future: a state designed to provide high customer value (VOC) while minimizing risk and muda (waste). The core value of the H4M Lean Transformation is a belief in people's ability to develop, innovate, and grow; to imagine what possible through Lean and  create a bright, promising and competitive future.
At H4M Lean Inc, we believe in collaboration to build a better future for all organizations. We are proud of the wealth of experience and knowledge of the professionals on our team; and committed to providing our clients with the highest value and most innovative solutions through Lean thinking and strategy. I am proud to say our team is the best you can ask for.
Any time you wish to discuss Lean strategy, principles or resources, please drop us a line.
Sincerely yours,
Hamid Zarazvand, DEISE, P. Eng.