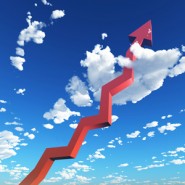 H4M Lean Transformation
- Sustainable, Tangible Results -

Reduced costs
Increased efficiency
Superior ROI
Improved systems processes
Greater teamwork & workplace morale
...Not to mention increased product value, higher sales, decreased lead and delivery times, better utilization of resources... The list goes on and on. As a Lean enterprise, your business or organization can see all these benefits and more.
What is 'Lean Transformation'?
Lean Transformation is the holistic application and maintenance of Lean principles, strategies and methodologies to every system and process within an organization. Lean principles are based on highly developed waste reduction techniques and fundamental respect for the people invested in the process; and have been successful and effective in every industry to which they have been applied.
FIND OUT HOW YOU CAN GET STARTED
The Lean Transformation Specialists
H4M Lean's professional technical consultants have been guiding companies to increased sales growth, higher margins and superior returns for over 30 years. We leverage Lean process improvement and project management tools with existing internal resources to drive our clients' flexibility, control, productivity and responsiveness and grow their market share.
H4M Lean will help you balance the need for restructuring and cost cutting, permanently capturing efficiency gains for periods of both high growth and bleak economic times.
The Lean Transformation Process
Agree to Start the Lean Transformation
Why wait to dramatically improve efficiency and improve stakeholder and customer satisfaction? The sooner you begin the Lean Transformation process, the sooner your organization will see tangible results.
Assess Your Organization and Teams
Understanding where you stand and what your issues are is critical to finding your way to a hyper-productive organization. All facets of your organization matter: people, processes, tools, environment, and culture.
Create the Lean Transformation Playbook
This is a step-by-step guide to how to use Lean most effectively from where you are right now, and allow you to customize Lean practices to work within your organization.
Establish Lean Transformation Team
Management becomes leadership in the Lean Transformation process. The Lean Transformation Team provides a guiding vision of why change is urgently needed, and leads by example so staff know that the change is serious.
Launch Lean Delivery Team(s)
Staff teams deliver more value, faster, with improved quality control. A situation-appropriate combination of methodologies produces the best and most immediate results.
Ongoing Assessment and Progress Reporting
Keeping track of your progress is essential for continuous course corrections, to ensure Lean methods and standardizations are maintained and build a continuous improvement environment.
Build Capacity
Systematically reducing dependence on outside help as your staff learn all aspects of their work within the Lean Transformation, through the right combination of Lean training and experience.
Ensure Sustainability
Crisis doesn't have to derail your Lean Transformation... Sustainability will enable you to overcome obstacles and continue delivering the most value possible for the long-term.
Funding for Qualifying Lean Improvements
The Canadian Manufacturers & Exporters (CME) SMART Program offers funding of 50% up to $50,000 to Ontario businesses for qualifying Lean improvement projects. Find out more about the program and how H4M Lean can help you apply to increase your chances of approval.