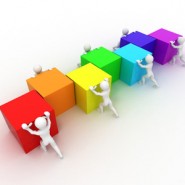 Tools to Sustain Your Growth
H4M Lean Training Services
H4M offers Lean practitioner and manager development programs for a manufacturing and service sectors including industrial components & assembly, automotive, aerospace, heavy equipment, food & beverage, medical supplies, pharmaceuticals, consumer products, durable goods, retail, distribution, wood products and others.


Deeply Embedded Skills
At H4M we approach Lean as a system, rather than a collection of tools. Our experienced professionals will teach your supervisors and managers to lead in a continuous improvement environment; and provide deeply embedded skills for the application of knowledge - not just the acquisition of information.
Learn from the Best
The H4M professionals specialize in Lean Transformation and Process Improvement in the manufacturing and service sectors and municipalities. Their expertise and industry knowledge is backed by decades of hands-on experience with Lean methods in supervisor, foreman, manager and corporate leadership positions with reputable companies across the globe.Our strength lies in the teaching and demonstrated application of the tools and methods of Lean thinking that allow H4M Lean clients to achieve Lean Transformation. H4M can also work with your customers' teams to develop their Lean teaching and coaching skills for the benefit and increased profitability of all.
Comprehensive Suites of Lean Training Solutions
Tailored Lean training program development and delivery

Train-the-trainer, mentoring and certification programs

Complete curriculum of Lean workshops available in the classroom or on-site; on the shop floor or in administrative function areas such as product development, accounting, customer service and other departments

Benchmarking, networking and seminars for executives to drive Lean Transformation

Online training / Lean e-Learning

Lean practitioner conferences
CLICK TO INQUIRE ABOUT OUR TRAINING PROGRAMS
H4M Lean training sessions may be classroom events or focused around real-time studies, and always utilize the most current Lean training materials and resources.
Training Programs Include:
Organizational Lean Transformation

Productivity Improvement (PI)

Enterprise Resource Planning (ERP)

Strategic Planning

Inventory and Warehouse Management (WMS)

Time and Motion study with Line Balancing

Organizational Design
INQUIRE ABOUT H4M LEAN TRAINING WORKSHOPS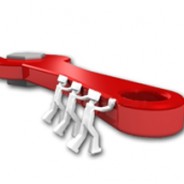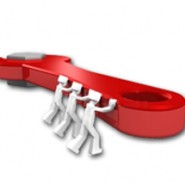 Lean Supply Chain Management Lean Supply Chain Management (LSCM) is an ongoing, continuous process improvement of corporate supply chain system. The supply chain system is a link network between suppliers, manufacturers and customers. These suppliers, manufacturers and corporate customers often interact in such a way that it is hard to tell where one company ends and the...
read more