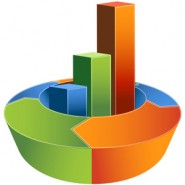 H4M Lean Product Development
-  See Increased Speed & Efficiency -
Despite the increasing need for speed and efficiency, often much of the effort expended by product development teams is unnecessary and potentially wasteful. In many cases, only one or two hours of a team member's work day are spent directly creating value for their customers.
Slash Waste & Free Resources
This interactive H4M Lean workshop presents a set of leading-edge, practical tools for slashing waste and increasing speed and efficiency of your company's product development process. The Lean methods described in this course enable dramatic reductions in time-to-market while freeing up valuable resources for additional project work.
Firms and organizations that have embraced these powerful, waste-eliminating tools have reported up to 50% reduction in launch schedules; significant improvements in gross margin; and enhanced customer and stakeholder satisfaction.
Upon completing this H4M Lean workshop, participants will have the skills to:
Identify non-value-added tasks and wasteful work habits on development projects

Apply the 28 Lean techniques that provide immediate time and cost savings

Use a step-by-step method for prioritizing improvement activities

Improve the quality and efficiency of customer > team > management communication

Maximize the utilization of human and capital resources

Support a culture of discipline, value focus, and intolerance of waste