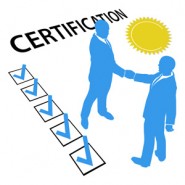 H4M Lean Enterprise Certificate Program
- Learn & Apply Lean Tools & Principles -
This H4M Lean program has a hands-on curriculum designed for those who want to learn and apply Lean methods and principles within their organization. Students will receive formal instruction in Lean Principles over 2-week or 4-week sessions (details below).
Overview
Students will have the opportunity to apply Lean concepts in a real working environment and facilitate a team of fellow classmates during on-site application days. Participating companies provide an improvement opportunity for the students to apply the concepts of Value Stream Mapping, 5-S, Cell Design, Pull Systems, TPM (Total Productive Maintenance) or Set Up Reduction.
With this structure, students not only experience the first-hand benefits of a Lean Enterprise, but will also learn best practices and network with other local companies. Upon completion and required reading, program graduates will be prepared to write the AME/SME/Shingo Bronze Lean Certification exam.
INQUIRE ABOUT SCHEDULES & REGISTRATION
Fundamentals and Intermediate Lean Enterprise
This series of seminars will provide you with the tools you need to transform your company into a Lean enterprise.The following is a full course of a 1-month program. The program can be downsized to a 2-week program depending on the needs of the client organization.
Course Outline

Lesson 1- Introduction to Lean
Lesson 2- The Need for Change
Lesson 3- Lean Theory
Lesson 4- Kaizen
Lesson 5- Value Stream Mapping (VSM)
Lesson 6- Transforming the Enterprise
Lesson 7- SMED (Single Minute Exchange of Dies/ Quick Change)
Lesson 8- TPM (Total Productive Maintenance)
Lesson 9- 5-S
Lesson 10- DFMA (Design For Manufacture and Assembly) or PDCA
Lesson 11- Kanban
Lesson 12- Other Lean Tools
Lesson 13- Lean and Six-Sigma Overview
Lesson 14- Lean Accounting Overview
Lesson 15- Implementing Lean
Lesson 16- Lean and Energy Conservation
Lesson 17- Close-up Session
You will Learn To:
Understand the terms, terminology, and benefits of Lean Manufacturing.
Conduct value stream maps of the current state, identify the potentials for
Reduced waste and improved flow, and develop a future state map.
Participate in the development of a site-specific Lean implementation roadmap.
Avoid the common pitfalls encountered during Lean implementation.
Lean / 6-Sigma Facilitator Certificate
In addition to the Lean Enterprise Certificate, H4M Inc. offers the Lean Facilitator Certificate, an in-depth program focused on facilitating Lean Transformation in office, service and knowledge-based work settings.
CONTACT H4M FOR MORE INFORMATION