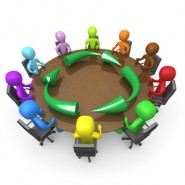 H4M Lean / Six Sigma Facilitator Certificate Program
- Facilitate Lean Transformation Within Your Organization -
This project-based H4M Lean program is delivered in two 4-day sessions. Participants are equipped with the knowledge and skills to facilitate Lean Transformation in administrative, service and technology-based companies and organizations.
Overview
The journey to becoming a skilled Lean/Six Sigma facilitator begins in transactional, service, analytical and creative environments with this H4M Lean certificate program.
You will learn to facilitate and lead improvement teams, achieve rapid and sustainable results and deal with resistance to change effectively. This course provides development both as a Lean/Six Sigma practitioner and an improvement facilitator, combining applied facilitation strategies with Lean/Six Sigma tools and methodologies to achieve sustainable results. Coverage of facilitation skills and strategies are based on the IAF (International Association of Facilitators) competencies.
Students will be continually engaged in numerous case studies and 'practice' sessions, with constructive feedback provided, in addition to a multitude of reference sources, toolkits and frameworks for deploying effective facilitation skills in a Lean/Six Sigma environment.
INQUIRE ON SCHEDULES & REGISTRATION
Student Projects
Students will be required to facilitate a four-hour simulated meeting session during Week Two of the course, demonstrating effective facilitation skills that result in achievement of session purpose. The student's meeting topic and agenda will be determined during Week One.
Topic Highlights:
Self-assessment of student's current facilitation skills

Definition of facilitator's critical roles

Basic facilitation skills: Effective strategies for planning the session, starting the sequence, managing the process and closing the meeting

Best facilitation practices

Review of Lean enterprise and Six Sigma principles

Review of Lean and Six Sigma tools

Current and future state value stream management

Tools for creating flow and problem-solving

Metrics-based process mapping

Improvement to event planning, execution and follow-up

Performance measurement

The art of engagement

Managing conflict: Dealing with difficult people and situations

Strategies for positive interventions

Instructor demonstration and student, individual practice sessions of the most effective process design tools and group process tools

Culture and leadership change

Team development

Student projects and project presentations
You Will Learn To:
Facilitate improvement in team and other types of meetings

Plan and execute improvement events that generate rapid and sustainable results

Select and apply the Lean and other improvement tools most appropriate for particular needs

Conduct effective root / cause analyses to help improvement teams avoid 'Band-Aid' solutions

Use key metrics to eliminate waste, design effective processes and monitor ongoing performance

Translate improvements into financial terms and results

Transform leadership into effective continuous improvement champions

Leverage human nature to shift organizational culture and set the stage for operational excellence