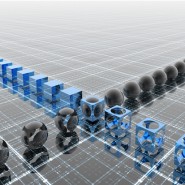 Lean Manufacturing
H4M Lean Consulting Group has a broad range of engineering experience in manufacturing industries of all sizes across the globe.
Our associates have the background, skills and expertise to apply Lean tools and methodology to core engineering functions, including:
Work methods analysis and improvement
Work measurement
The establishment of standards
Machine / tool analysis and design
Job and workplace design
Plant layout and facility design
Materials handling
Cost reduction
Production planning and scheduling
Inventory control, maintenance, and replacement
Statistical quality control
Scheduling and delivery
Assembly-line balancing, systems, and procedures
Overall productivity improvement
Computers and information systems activities and functions, including:
Numerically-controlled machine installation and programming
Manufacturing systems design
Computer-assisted design and manufacturing
Quality engineering
Statistical process control
Computer simulation, operations research, and management science methods
Computer applications, software development, and information technology
Human-factors engineering and ergonomics
Systems design and integration
Robotics and automation.
Lean principles and process improvement techniques as applied to Industrial Engineering core functions, including:
Method Engineering: time and motion study (MTM, MOST)
Layout and facility design
Operation Management and Line Balancing
Supply Chain Management
Productivity and Material Management
Quality Management
Contact H4M Lean Inc. for more information. With our help,  your operation will eliminate waste, increase productivity, become more flexible to economic trends and see superior ROIs.  Don't wait - find out what Lean can do for your business today.