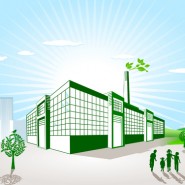 H4M Lean Green Manufacturing Workshop
- Integrating Green Manufacturing and Lean -
Managing resource productivity is key to the greening of manufacturing. Lean principles bring proper attention on process focus and a systematic approach to managing the process improvement effort, and expand Lean horizons to accommodate green manufacturing.
Course Description
In this 1-day course, participants will learn how Lean tools and existing resources can work together to add value to their operation's top and bottom lines. The emphasis is on understanding the basics and using tried-and-true methods to make a business case for Lean to green programs at their facility.
Audience
Lean practitioners, environmental professionals, health & safety professionals, operations managers, plant managers, accountants, maintenance managers, quality managers, corporate staff, small business owners and supply chain managers.
INQUIRE ON SCHEDULES & REGISTRATION
Learning Objectives
Help the students assemble a body of knowledge and identify the skills and attributes (KSAs) necessary to become competent in the Lean to green discipline. Each student will develop a learning pathway to develop their competence in the emerging Lean to green discipline.
Course Outline
Basics of Process Management - Management Systems
Basics of Resource Productivity – Energy, Water, Materials, People
Basics of Performance Management – Shingo Model/Eight Quality Management Principles
Creating a Demand for Lean –Continual Improvement
Lowering Operational Risk – Monetizing the Improvements
Creating a Learning Pathway for Demonstrating Lean to Green Competency
GET INFORMATION ON GREEN MANUFACTURING