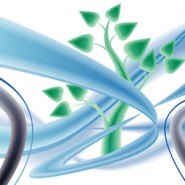 Reduce Your Footprint with H4M
Introducing the H4M Lean Environmental Package
H4M Lean's Environmental Package is a comprehensive approach to your business or organization, providing your team with the knowledge and skills needed to effectively develop, implement, and maintain a Lean and advanced EMS (Environmental Management System).
A Toolkit for Practical Strategies
Understanding ISO 14001 requirements, needs, and implementation methods can be challenging. Most businesses and organizations spend a great deal of time and money simply trying to understand what they need to do to achieve their objectives - time and money better spent on improving processes, providing customer service and reducing environmental footprint.
In order to eliminate the time and expense of the trial and error process, H4M has created the Lean Environment Package: A toolkit of practical strategies and techniques to help businesses reduce their energy use and improve their environmental performance, while achieving Lean goals such as quality improvement, waste reduction and increased customer responsiveness.
Put Yourself in Good Company
Some of the world's top manufacturers have utilized the Lean energy efficiency strategy with excellent results; including General Electric, who have reduced their greenhouse gasses and saved more than $70 million since 2005, and Toyota (North America), who have reduced their energy use and greenhouse gasses by 30% per vehicle since 2000.
As with all Lean principles and practices, businesses and organizations of all sizes will experience tangible, sustainable results to their financial, environmental and productivity objectives.
Top 3 Reasons for Integrating Lean Energy Efficiency:
Cost savings: Reducing energy costs has significant impact on business performance, even when costs are hidden in overhead or facility accounts.
Climate change and environmental risk: Pro-actively addressing the environmental and climate impacts of energy use is increasingly important to industry and to society. Failure to do so is a potential business risk.
Competitive advantage: Lowering recurring costs, improving staff morale and responding to customer expectations for environmental performance and energy efficiency increases your company's competitive advantage.
The H4M Lean Environmental Package Includes:
Coordination of Lean energy management
Case study: Lean energy management at Toyota
Energy management strategies
Focus on the main issues of energy management
Sample Lean energy use practices in industries
Lean energy stream mapping
Lean and Kaizen techniques for energy use
Integration strategies for energy-reduction efforts into total productive maintenance (TPM)
Focus on energy waste reduction
And more!