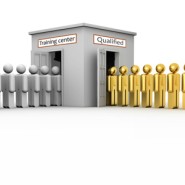 H4M Lean Workshops
- Development Programs For Any Sector -
H4M Lean offers practitioner and manager development training programs for a broad array of manufacturing and service sectors, including industrial components and assembly; automotive; aerospace; heavy equipment; food and beverage; medical supplies; pharmaceuticals; consumer products; durable goods; retail distribution; wood products; and many others.
Customized to Your Company's Needs
H4M Lean training sessions and workshops are customized individually to fit your business or organization's needs. We work with your team to develop their Lean teaching and coaching skills and most importantly, teach supervisors and managers how to lead in and maintain a continuous improvement environment.
General Courses:
Introduction to Lean Manufacturing

5-S and the Visual Workplace

Developing and Leading Work Groups in a Lean Environment

Standard Work and Line Balancing

Material Flow and Pull Systems

Cellular Manufacturing and Levelling (including cell design and analysis)

Setup Reduction (SMED) and Total Preventative Maintenance (TPM)

How to Plan and Lead Continuous Improvement Activities (Kaizen)
CLICK TO INQUIRE ABOUT H4M TRAINING COURSES
Advanced Courses:
Material Handling and Call Systems for Lean Manufacturing

Error Proofing (Poke-Yoke)

Lean in the Office

Lean Integration in Project Management
In-Class & Hands-On Training
H4M uses the curriculum above to develop custom-based training programs for each client's industry sector and specific needs and situation. We'll work with your business or organization to find the ideal balance between classroom training and actual hands-on implementation.
Time frames vary according to individual specifications. Some organizations prefer training sessions to be held right away, while others spread out the training period over 6-8 weeks. In most cases the most important material can be covered within 7-10 days, with additional training provided as the Lean Transformation enterprise progresses and matures.