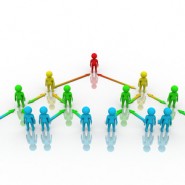 H4M Lean 5-S System Workshops
- Learn the 5 'S's of Workplace Organization -
Workplace information can change quickly, and often: Production schedules, customer requirements, engineering specifications, operational methods, tooling and fixtures needs, material location and thousands of other details on which daily life in the enterprise depends. You need a way to rapidly and accurately update and share this information. If not, searching, waiting and making costly mistakes are in danger of becoming standard operating procedure.
What is the 5-S System?
'5-S' was developed by Hiroyuki Hirano as part of his overall approach to production systems. Many Western managers, coming across this approach for the first time, found the experience one of enlightenment. They had perhaps always known the role of 'Housekeeping' within optimized manufacturing performance, and had always been aware of the elements of best practice. However, Hirano provided a structure for improvement programs; pointing out a series of clearly identifiable steps, each building upon its predecessor.
The Visual Factory
The key to workplace organization is the 'visual factory', a comprehensive waste-reduction strategy that roots out confusion. Made up of hundreds of simple, low-cost visual devices, the visual workplace allows vital information to be shared quickly and accurately to the people who need it most - your employees. Visual devices are powerful solutions for working smarter, not harder; and can dramatically improve quality, on-time delivery, lead-time, and employee morale.
GET INFORMATION ON H4M 5-S WORKSHOPS
The 5 'S's
Sort - The first step in making things cleaned-up and organized
Set in Order - Organize, identify and arrange everything in a work area
Shine - Regular cleaning and maintenance
Standardize - Make things easy to maintain: simplify and standardize
Sustain -Maintaining what has been accomplished
The Seven Wastes
Overproduction
Waiting times
Transportation and handling
Useless and excess inventories
Production process
Useless motions
Scrap and defects
Target Applications
This H4M class provides an excellent foundation for any company in any industry at the very beginning of the 5-S journey, or as a refresher for those struggling during implementation phases. It provides many examples of 'best practices' and a very structured 'Sustain' section that attendees can take away and apply immediately in their own settings.
Course Description
This 1-day workshop provides hands-on instruction on use of the 5-S System to simplify and organize the workplace and avoid the 7 wastes while increasing productivity. The course includes classroom instruction, where each of the 5 -S components are explained in detail. Upon completion, participants move to the work area to focus on hands-on application of each component and real-life examples for applying 5-S methods.
Course Objectives
Describe each of the 5-S components
Set up a 5-S program that can be measured and sustained over time
Explain how to sustain the newly implemented program
Describe how 5-S is connected to the visual controls needed on the shop floor
Explain why 'people' are the secret to successful 5-S programs
INQUIRE ON SCHEDULES & REGISTRATION
Course Outline
What is 5-S?
How 5-S links to the 7 wastes
The 5-S Methodology
Hands-on application of workplace organization techniques
5-S System Implementation
Step 1:Start with the Leadership Team
As with any improvement effort, implementation of the 5 S's must be driven from the top of the organization.
Only top management can create the necessary environment and lend the visibility and importance efforts need for long-term viability.
Step 2: Build the Infrastructure
The 5-S effort should fit within an organization's existing improvement structure.
Divide & conquer by establishing 5-S subcommittees for Communications, Training, Project Support, and Best Practices.
Step 3: Launch Communications
Conduct short, focused, and frequent communication sessions with all employees on the what, why, how, when, and who of the 5-S initiative.
Deliver the message in several formats including group meetings, using the organizations' intranet or website, bulletin board postings, and internal newsletters.
Step 4: Train Teams in 5-S Techniques
Develop a plan to train everyone in basic 5-S concepts, then supplement the generic training with H4M Just-In-Time training in work-area-specific practices.
Note that the initial teams may need to be trained in problem-solving techniques and root-cause analysis.
Additionally, there may be a need to provide training for the leadership team in communication skills, recognition strategies, and facilitation skills.
Step 5: Implement 5-S Pilots
Select areas that need the 5 S's (and that you predict will be successful in adopting 5-S practices) as pilot areas. What is learned in the pilot areas will be used to help develop a full roll-out plan.
The first pilot work areas to receive 5-S treatment should have the highest visibility. For example, select work areas in which nobody wants to work because they are so congested or dirty.
Step 6: Establish Best Practices
Creation (and use) of a Best Practices database can help multiply the impact of 5-S successes by providing the means to share these successes throughout the organization.
Step 7: Develop a Full Roll-Out Plan
After completing the initial pilots and before involving the rest of the organization in the 5-S effort, step back and evaluate how the pilots went.
Get ideas from members of the pilots about how to strengthen the 5-S process and use those ideas to develop a roll-out plan.
A comprehensive roll-out plan defines the sequence of events, establishes roles, responsibilities, and performance measures.
Step 8: Continually Evaluate & Adjust
As with any process, as lessons are learned improvements are made to the 5-S effort.
Modify and strengthen the infrastructure, select new tools to add to the 'arsenal', develop improved methods to measure and communicate progress and challenge work areas to constantly improve.
LEARN 5-S FOR VISUAL MANAGEMENT